Multispecies Ultrasound: Our ultrasound modalities are used in many species for various reasons. These include; Abdominal and chest imaging allowing us to scan major organs such as the liver, heart, lungs, kidneys, and bladder for pathology. Reproductive monitoring in all species including dogs, cats, horses, cattle and sheep allows us to determine if an animal is pregnant, where they may be in a heat cycle, or why they may have difficulty with breeding. This technology is also useful in evaluating equine limb tendons and many other specific situations.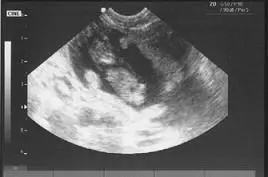 Flexible Endoscopy: a flexible camera allows us to access and view regions in the body that would normally reguire major invasive surgery. Smaller incisions mean less time and trauma during surgical procedures. Practical uses include, laparoscopic surgery, exploration within nasal passages, colo-rectal, gastric, tracheal, and thoracic procedures.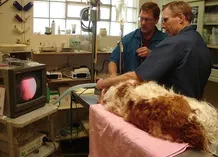 Radiology: X-Ray imaging is available for use on all species seen at PVVH. Digital modalities allow us to better visualize minute pathological changes and also communicate quickly with organizations such as the Orthopedic Foundation for Animals.
Powerized Equine Dentistry: To provide maximum comfort for all of our equine patients our facility is equipped with power dental instruments, oral speculums, and standing restraint stocks to assist in state-of the art dental procedures.

Ultrasonic teethcleaning: This technology relies on high frequency sound waves that will literally scrub the dirty surface of teeth at a microscopic level above and below the gum lines. Plaque and tarter buildup can lead to gum disease, oral pain, and bad breath in your dog or cat. With highly monitored gas anesthesia, we can restore teeth to their full potential through this safe and painfree process.
ECG / Pulsoximetry
Blood Profiling CBC/Chemistry: Our in-house lab analyzers allow a more rapid diagnosis in critical care patients. A complete blood count (CBC) allows us to analyze red blood cells, numerous white blood cell types, hemoglobin and platelets to analyze various types of infections, anemia, and bleeding disorders. Blood chemistry technology also serves to provide us with serum electrolyte, fibrinogen, and enzyme values that allow our doctors to evaluate organ functions (ie; Liver, kidney, muscle, adrenal gland, pancreas, thyroid, etc). These tests are also valuable for a routine screening of overall wellness in geriatric patients.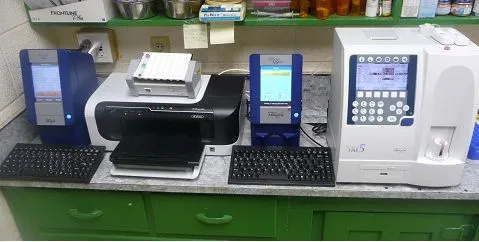 iSTAT portable blood analyzer for ambulatory use: This is a handheld blood analyzer which is carried in our on-farm service trucks. A blood scan provides us with instant point-of-care information that can help us correct electrolyte imbalances and issue a prognosis for recovery. This technology is especially useful for rapid diagnosis in the "downer cow" syndrome and to differentiate "milk fever" from trauma.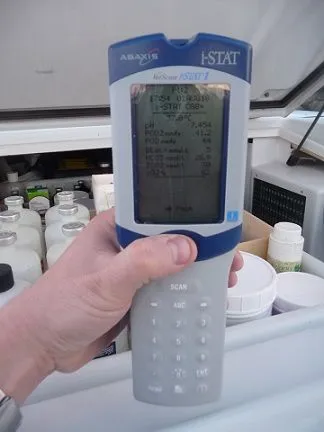 Integrated Herd Health Management Software: our Bovine Herd Health Performance Program is designed to monitor various health and reproductive parameters in your herd. We are utilizing in-field, and chute side data collection to track cow reproductive performance, viability of replacement heifers, and efficacy of bulls. Data collected at pregnancy testing time will allow you to track performance by pasture, health conditions, lameness, udder health, and various genetic traits that can streamlineyour productivity for maximum profits. This program was designed specifically by PVVH and a printout of the information is available immediately from our farm-service trucks.