Bovine Embryo Transfer and Ultrasound Services.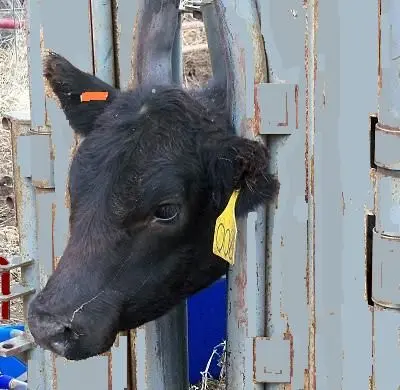 Brucellosis vaccinations to prevent abortions.
Pinkeye treatment in this heifer to help save her vision.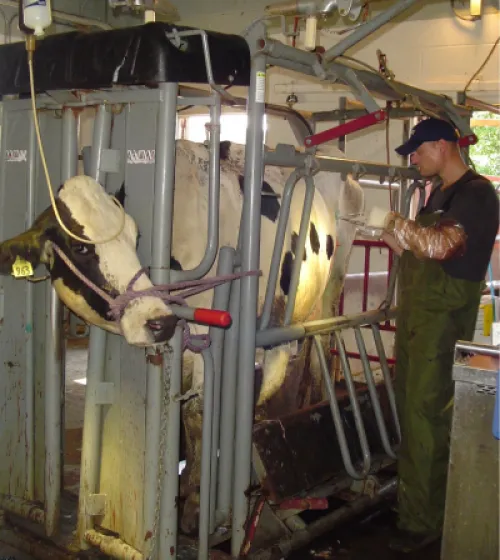 Surgical correction: Left Displacement of the Abomasum (LDA). One of the cow's 4 stomachs has twisted out of place and needs to be replaced and sutured in place.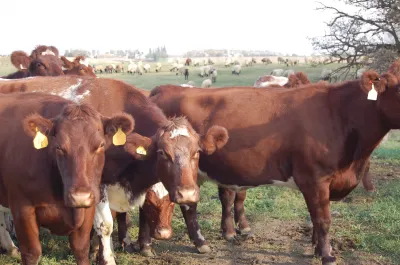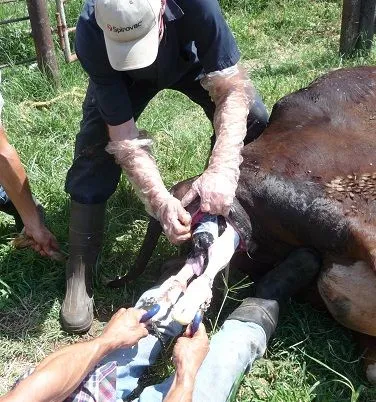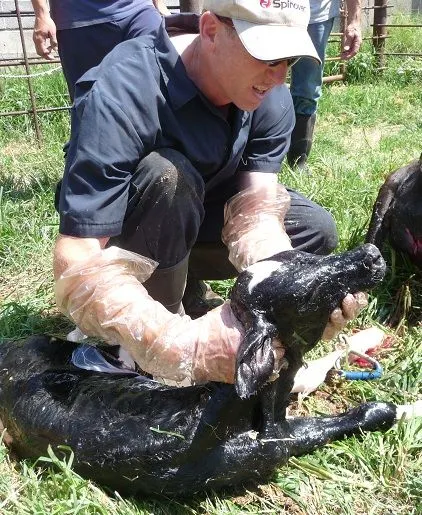 Bovine obstetrics: Calf is assisted through the pelvic canal while the vulva is directed over the head to prevent tears. The calf's airways are opened by stimulation of nasal passages, which also induces lung inflating coughs.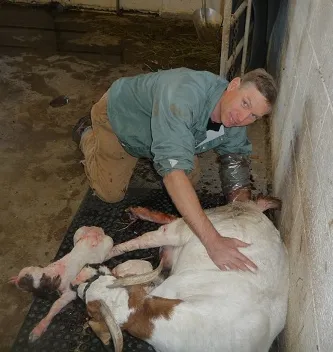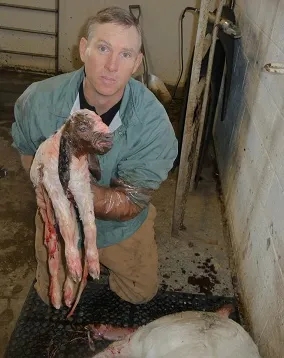 Caprine Obstetrics: Adjustment and correction of a fetus in breech position results in the deliveryof a live kid.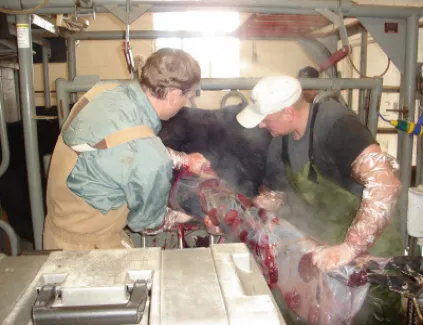 C-Section on this heifer yields a live calf.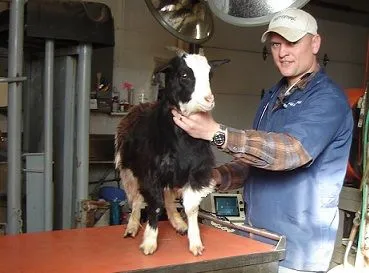 Urethral Obstruction diagnosis using ultrasonography.
Equine oral examinations to determine proper approach for dental teeth floating. Floating is the process of grinding down and aligning molars, as horses have continually growing teeth much like beavers.